Vinyl Floor tiles make a beautiful flooring solution for the bedroom.
Vinyl flooring and floor tiles are most often used in kitchens, bathrooms, hallways and conservatories but they are also perfect for bedrooms. They can create a striking feature floor. Using patterns that are redolent of vintage tiles and exotic locations they will add a wow factor to your bedroom. Add rugs for warmth and comfort.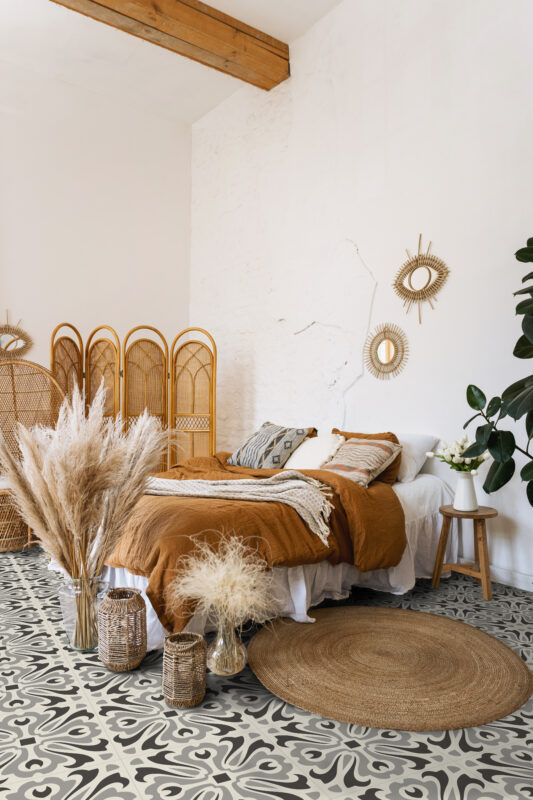 This bedroom was transformed into a beautiful boho style space. The Cuban style floor tile design with rattan, pampas grasses and greenery look incredible. You will feel transported to warmer Caribbean climes with a bedroom like this one. In winter maybe add some sheepskin accents to cosy it up a little. Gorgeous.
Check out the beautiful beds and chairs here, Rattan furniture. For sheepskin accessories there are some beautiful throws, rugs, seatpads and beanbags here.
The Sorzano original vinyl floor tiles were inspired by tiles we saw in riojan farmhouse and here you can see how they create a stunning bedroom floor full of rustic charm. Once mroe the room uses beautiful rattan accents and a selection of different ceramic pots filled with plants to create a stylish haven. Perfect for a staycation in your own home.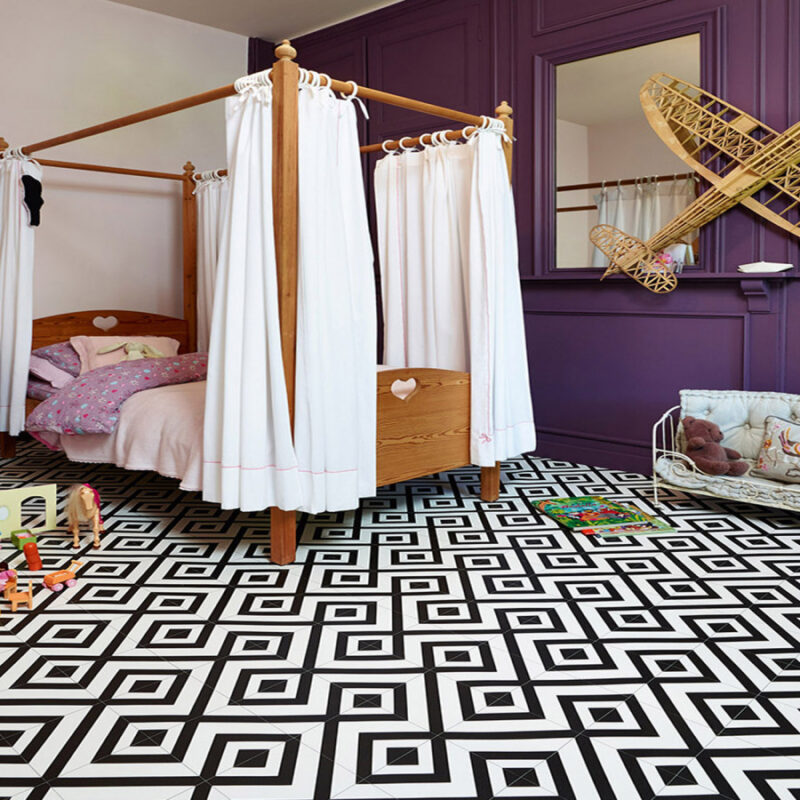 The Granada sheet vinyl has been used to great effect in this striking bedroom with a dark blue feature wall and a four poster bed replete with curtains. Go bold or go home!
Are you considering a bedroom refit and want some advice? Then ping us with any questions you may have at [email protected] And remember, vinyl floor tiles aren't just for kitchens!