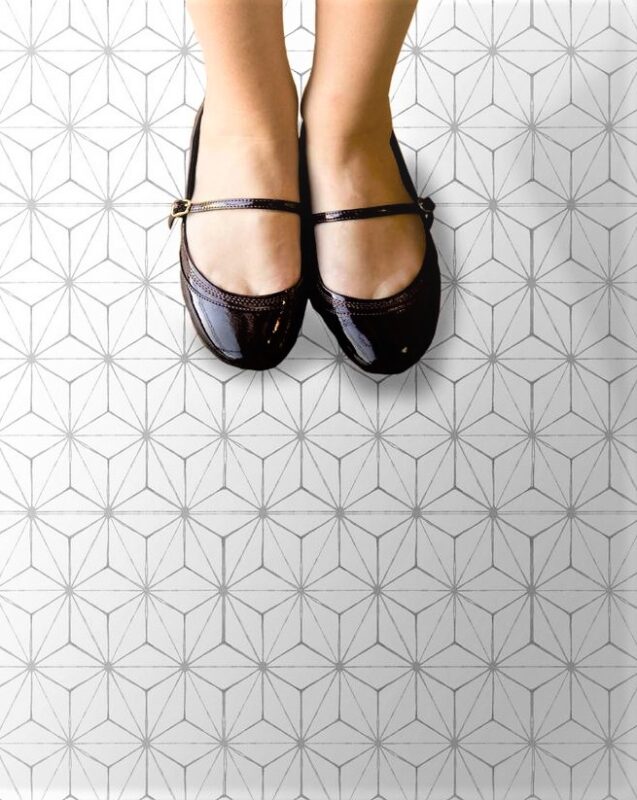 Vinyl floor tiles, vinyl sheet flooring, laminate or ceramic and porcelain tiles…
The list is long and we feel your pain! Choosing what flooring is best for your home can be confusing and difficult, let us take you through the thought processes you should be having, from cost to which room you are decorating.
Compare the costs of different flooring
There are several factors that need to be taken into account when evaluating the costs. Obviously the first is the price of the product per M2. The second is the cost of laying it. Can you do it yourself? Do you need to buy extra materials to complete the job? Let's look at each of these factors first.
Flooring Prices
VINYL FLOORING: £18 per M²
VINYL FLOOR TILES: £18 per M²
LAMINATE FLOORING: £30 per M²
PORCELAIN AND CERAMIC TILE: from £20 to £42 per M²
Laying flooring
Firstly, what surface do you have in place to lay them on?
Vinyl Floor Tiles:
If it is a nice smooth surface then the vinyl floor tiles are the most straightforward option. They are very easy for a DIYer to lay as long as the subfloor is a good surface for adhering them to. Old laminate flooring makes a great subfloor, as does sealed plywood, sealed concrete, sheet vinyl (if it is in good condition and firm) and even tiled floors if they are smooth and you have filled any trenches where the grout lies. For full laying instructions click here. If the subfloor is not suitable for self-adhesive tiles it would mean laying a plywood subfloor which may make the job a little more tricky.
Vinyl Sheet Flooring:
If the subfloor is unsuitable for vinyl floor tiles it may be more sensible to opt for the cushioned sheet vinyl as it can cover a rougher surface. If the room is less than the width of the roll (we have both 2m and 3m widths) then it should be comparatively easy for a DIYer to loose lay the sheet vinyl. But if you need to seal 2 sheets of vinyl together to cover the width of the room or if you have a lot of tricky parts that need cutting out we would recommend using an experienced installer. This will obviously add to the costs but should not be prohibitive compared to the cost of paying a tiler for instance. For full laying instructions click here.
Laminate Flooring:
Can be laid on just about any surface so there should be no costs involved in repairing the floor but it requires some carpentry skills to lay it successfully. Unless you are very confident we would recommend employing someone to lay the floor. This will of course increase the costs, but laminate flooring can look stunning with our designs.
Porcelain and Ceramic Tiles:
Starting at £20 per M2 this is actually quite affordable for such beautiful flooring. However, you may well need to spend money to prepare the subfloor and it is unlikely you will want to lay them yourself unless you are very experienced at tile laying. Therefore the price will go up considerably.
Flooring Maintenance
Is it important that they are easy to clean and look after? In this regard all 4 types of flooring are extremely easy to care for. This is where they beat hardwood floors hands down.
Simple daily sweeping and occasional damp mopping with a mild detergent is all that's normally required. Modern vinyl flooring and laminate flooring has a very durable shiny wear layer that is perfect for washing.
Suitability
All of the four types of flooring are suitable to withstand moisture so can be used in kitchens and bathrooms. If you expect there to be a lot of standing water then vinyl floor tiles would be the most susceptible to water getting through the cracks and the laminate flooring could also suffer if there are constant puddles. We would not advise a highly polished porcelain tile in areas that are often wet as they can get slippy.
Durability
Cushioned sheet vinyl flooring is reasonably durable. It is softer than other flooring materials and therefore it is more susceptible to puncture. The gradual increase in the number of dings and gouges is the reason why vinyl flooring in heavy-use areas is often ready for replacement after 10 years or so. However, the wear layer is guaranteed for 5 years so the pattern will not be eroded from general use.
Vinyl floor tiles are more durable as they have a harder surface which is more resistent to dings. Furthermore, it is always worth over-ordering initially because if you do damage a tile later on it should be quite easy to replace the odd one which is another advantage.
Laminate flooring A precision engineered German product, this has a highly durable melamine resin protective layer, high resolution printed decor layer and a non-swelling fibreboard core. It has a good thick wear layer that is guaranteed for 25 years. Sturdy stuff!
Ceramic and Porcelain tiles are the most durable and very hardwearing. Even if they do show a little wear in decades to come this should only add to their character like a beautiful vintage floor.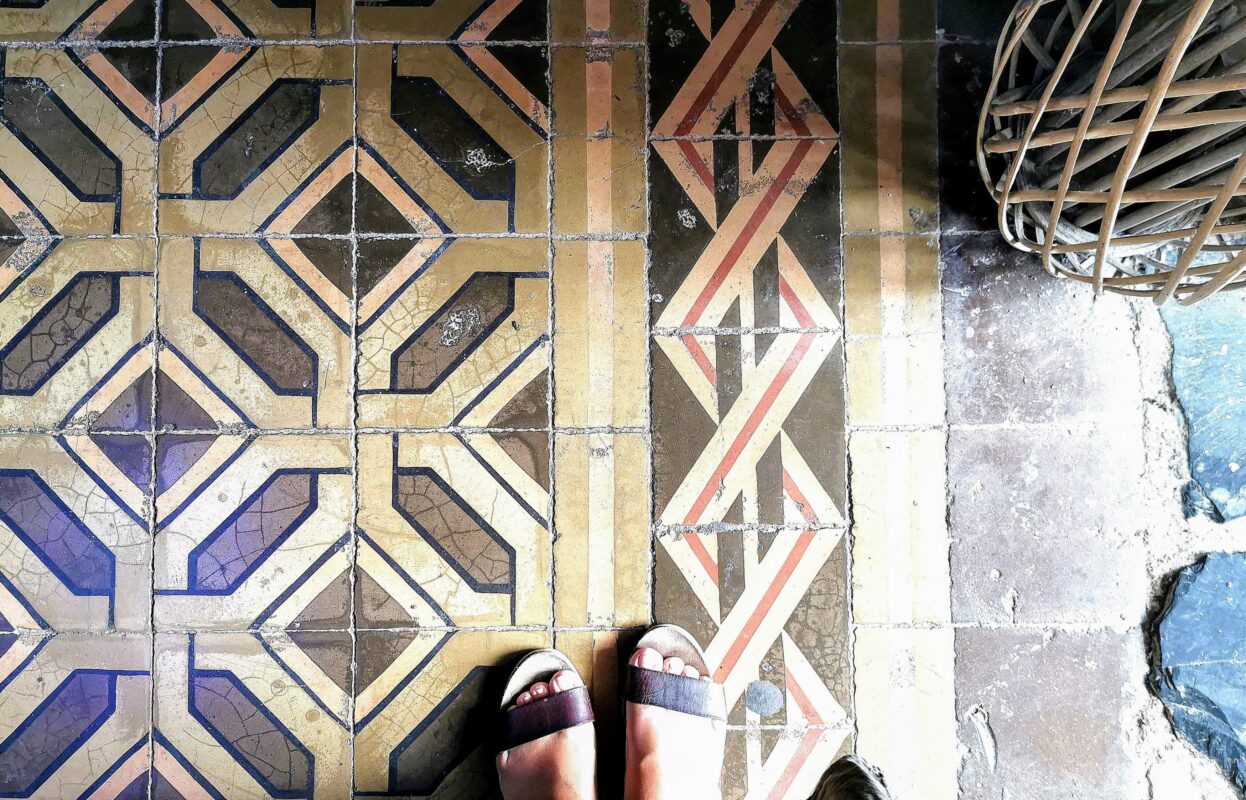 Comfort
Of course when it comes to comfort you could probably take the durability list and reverse it. The "softness" that makes cushioned vinyl prone to damage is also what makes it so comfortable underfoot. It is also far less cold for bare or stockinged feet and is more akin to carpet in this regard. The hardest and coldest is of course the ceramic and porcelain tiles. Make sure you have good slippers for the winter!
Conclusion
It really all depends on your needs and your budget. but at the end of the day, if you fall in love with a particular design it's hard to let practicality guide you! The most important factor is that you love it!
If you still cannot choose, drop us a line and we can help.