In 1959, Danish architect and designer Arne Jacobson embarked on his largest commission – the SAS Royal Hotel in Copenhagen. Jacobson designed everything; the structure, the fixtures and fittings, even the cutlery. For the lobby he designed the Egg Chair.
The Egg Chair's curved organic shape provided a contrast to the stark modernist lines of the hotel's exterior and interior. The Egg Chair was instantly hailed as a design classic, the polyurethane foam and steel framed chair being innovative in both their curved form and construction technique.
The Egg Chair is available in various striking shades of woolen upholstery which naturally one can expect to become marked and worn over the length of time one is likely to keep a chair such as this!
A more sensible option would be to pick a shade of leather. This has the dual benefit of durability and the capacity to gain characterful patina as the years go by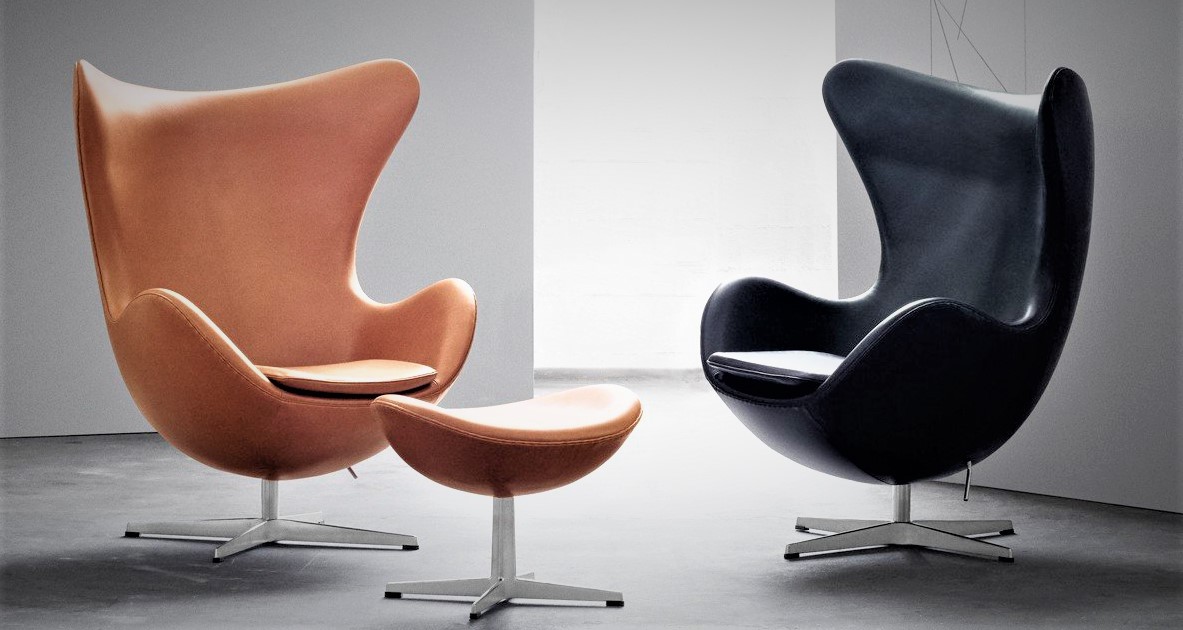 The Egg Chair has remained in production ever since its introduction and as is usual with design classics of this nature, licenced originals are extremely costly.
However, although it's difficult to replicate the precise dimensions and curve of the polyurethane shell, it is possible to get close enough to enjoy both the style and the coccooning effect
So if you're a mid century modern fan on a budget and would like a little of that Scandinavian sophistication then check out some of the options here.