Grey and Yellow interiors are the hot topic for 2021. Since Pantone ripped up their own rulebook this year and chose 2 colours to be their Colour of The Year everyone has been creating interiors combining these two winning shades. It has a very mid century appeal. The bright yellow is set off beautifully by the cool grey. It's a winner!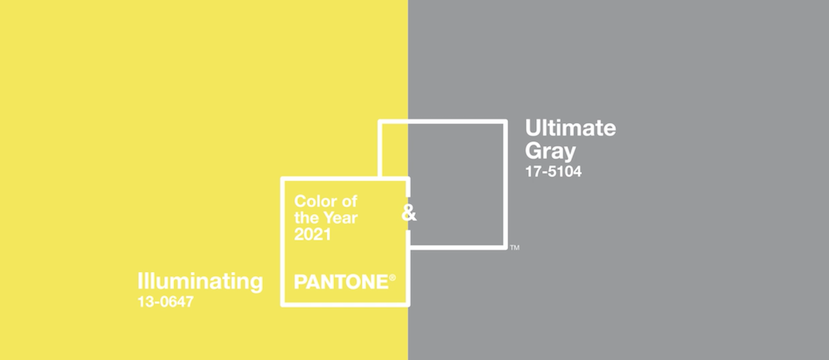 We have created some interiors with our own take on the trend. While we love the bright yellow that Pantone have chosen we are very fond of warmer mustard shades that have a hint of tobacco. We love this combo of our Medina Vinyl Floor Tiles which have a cool grey ground and a white foreground matched with mid century furniture and the striking feature wall which uses a mustard yellow shade at the top and a light grey below.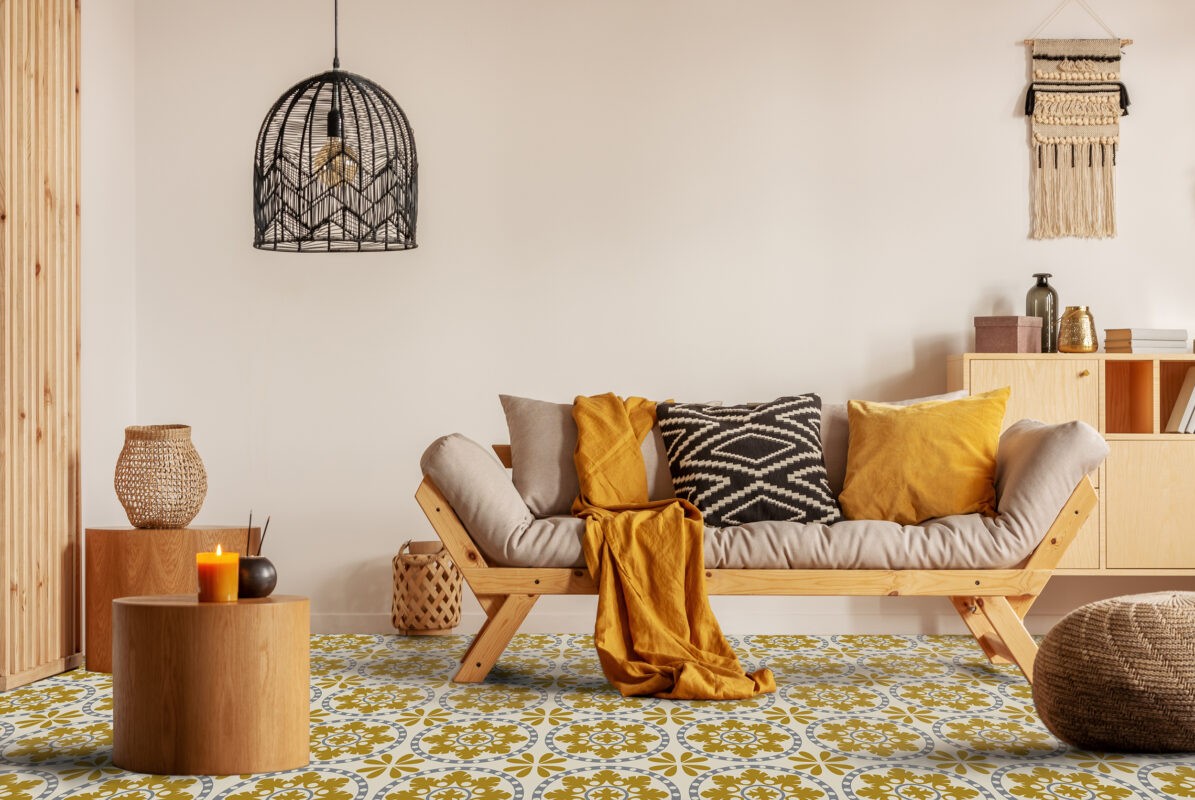 The Sorzano Orginal Vinyl Floor Tiles combine grey and mustard in the design of the tile and they look so good with ethnic and rattan furniture, bringing a faraway feel to our homes when we most need it! The mustard cushions and throw set them beautifully in the image above.
Maybe you want something less permanent to try out the hot colour combo of the year. if so we have just the ticket. Our vinyl rugs look amazing in any room in the house. The Letamendi Vinyl Rug used the grey and mustard colour scheme to great effect. Or play it even safer with the Avenir VInyl Rug and add yellow with throws and cushions.
We hope you like the grey and yellow interiors trend as much as we do! I think we all need a bit of sunshine in our lived right now, don't you? If you have any questions about any of our vinyl floor tiles, vinyl flooring or vinyl rugs please get in touch via email at [email protected]. Or give us a call on 0845 5913440.