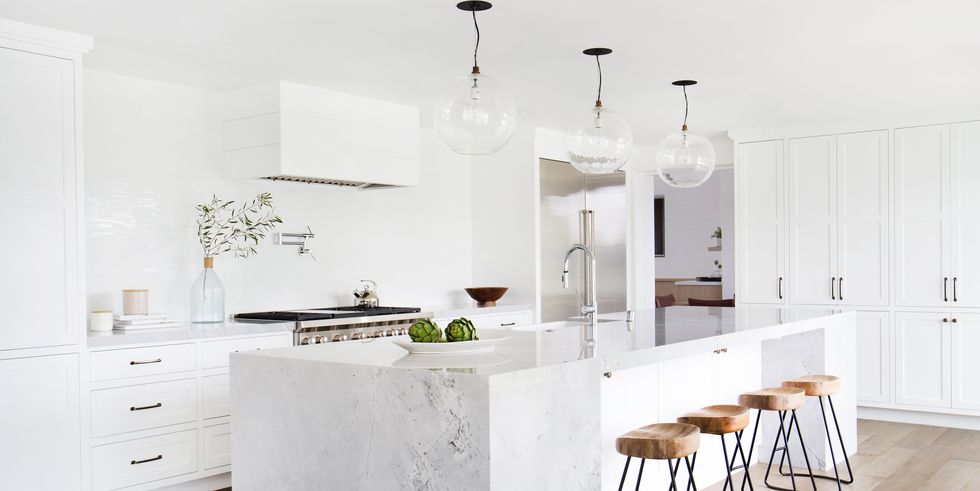 The kitchen trend of White kitchen cabinets has been a design staple for as long as I can remember. It makes sense. White goes with everything! And they´re never going to date like 60s orange Formica or a noughties black gloss.
But in 2018 the all-white, white on white, whiter than white kitchen became the ultra-desirable, must-have design. Countertops, units, splashbacks were all white. It looked fresh and very very clean. But a couple of years on and it is starting to remind me of a morgue. I need some colour, some pattern and some much needed warmth to cheer me in these slightly morbid days of Covid.
But we don´t need to rip out the kitchen. Good lord no! All we need is to tweak it around the edges. The white units still make a great base from where we can travel. We can use floor tiles that are redolent of far flung destinations , tropical hardwoods and rubber plants to transport us to exotic islands, or simply paint a wall or rear side of the kitchen island a strong colour to give some contrast.
Beautiful Non-white Kitchen Examples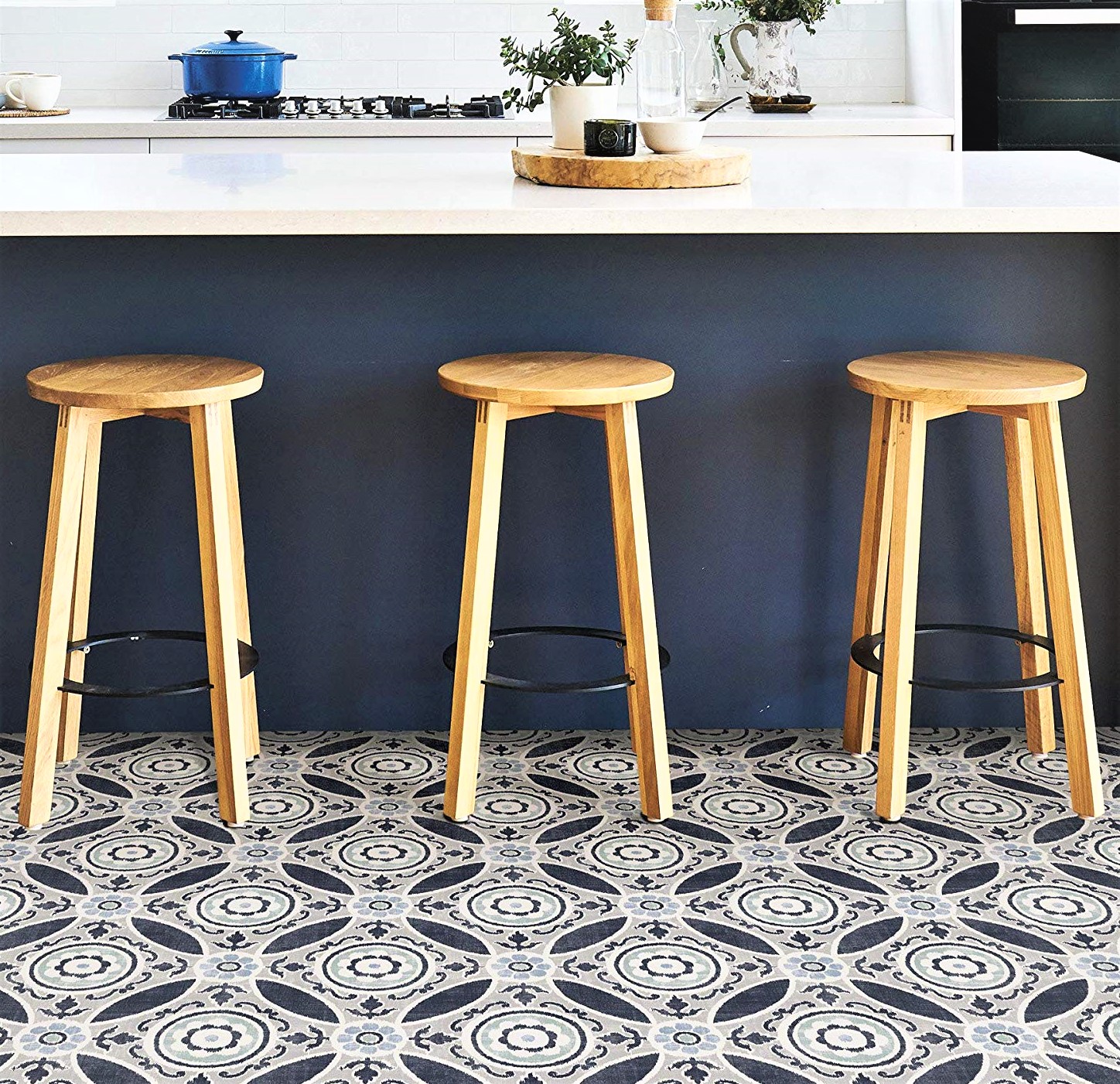 As you can see you can also add some interest to the walls using the floor tiles. The contrast of black and the bold pattern makes a great feature.
My Kitchen Design Inspiration Tip
If I had to give my top tip for searching for design inspiration for kitchens it would be to step away from looking at pictures of kitchens! Look instead at commercial spaces such as bars and cafes. They often have a similar design in terms of needing a long countertop or bar and a back fitting where most of the work happens. But they tend to use much more creative styles that are far more interesting than your typical kitchen. Just take a look at these beauties.
As you can see, a splash of colour, and admittedly not everywhere, makes a huge difference to your current white space.
So, if you think you need to spice up your life with some colour at the moment, just let us know and we can help you decide!
Oh, and don't tell anyone, but we also have a competition launching on Instagram any day now for you to win flooring for a room of your choice ready for Christmas …ssshhhhh