Flooring First
When it comes to creating striking hallway flooring you've got to think big. Picture a grand entrance at a stately home, like Chatsworth.
That's what you call making a good first impression. But sadly, for most of us, our hallways are often neglected scruffy areas or at best boring neutrally decorated nothings. The hall is actually a fabulous room to create a real wow factor. And unlike at Chatsworth they are usually small spaces; so it shouldn't cost you a fortune to turn it into something special.
So, feet first! I love a tiled hallway floor. As we walk in we tend to be looking down and old patterns on the floor create an immediate effect as you step in. From Victorian and Edwardian styles like these…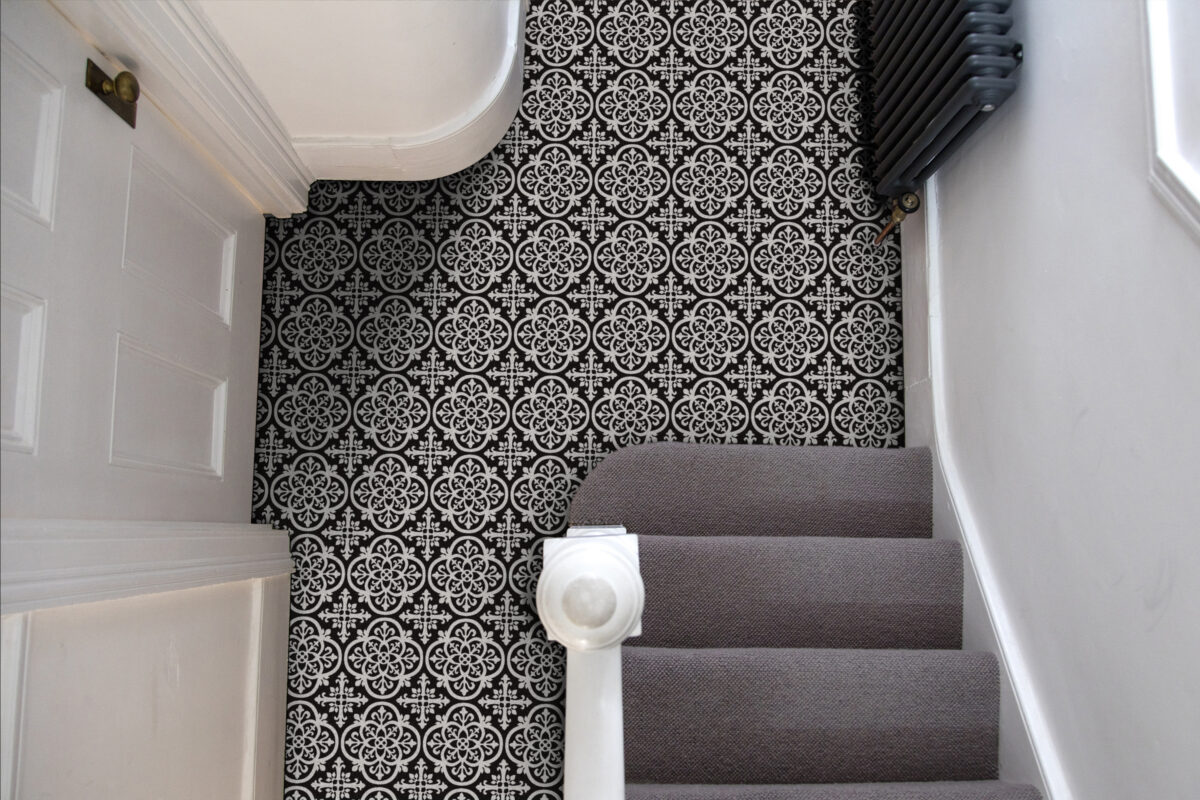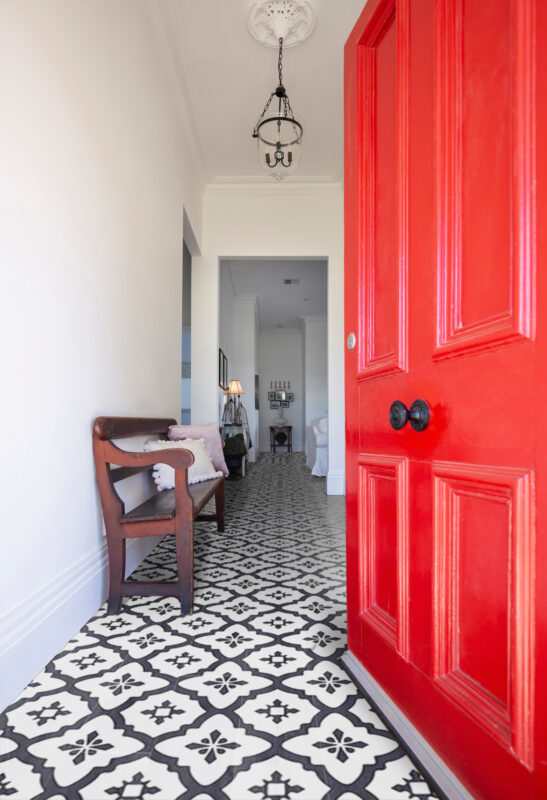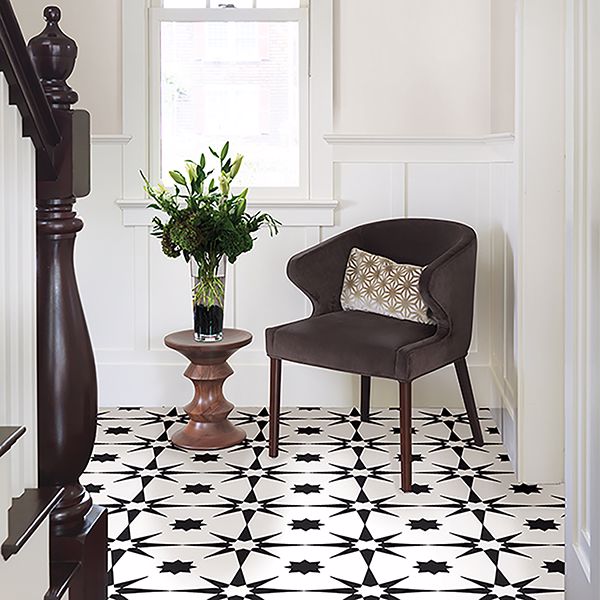 To colourful Moroccan styles such as these, you can't fail to impress.
You can create the same effect using vinyl sheet flooring or vinyl floor tiles. It is very hard to tell the difference until you look closely and they do have the benefit of being warmer and softer underfoot. Also they are extremely easy to clean which should be a deciding factor in the space where people walk in, muddy boots and all! Below is a mixture of both ceramic and vinyl tiles…spot the difference if you can!
Hallway walls that make you go WOW!
Moving up to the walls. I really love a rich, dark or bright paint scheme in the hallway. You won't be spending hours and hours sitting in the hall (unless you´re on the naughty step!) so you can afford to be bold and daring in your choices. Particularly, If the hall doesn't get a lot of light, there is no point fighting it with white walls and hoping it will feel bright and airy. Make it dramatic instead. Add some great art prints, mirrors and plants to finish the look.
Vinyl Floor Rugs
The quickest fix of all is to simply throw down a gorgeous vinyl rug. We sourced ours from a company in Barcelona who base all their designs on the stunning tiled floors in that amazing city. They look great on most flooring surfaces and create a feature floor without the effort of covering the entire area.
Now all you have to worry about is how to make the rest of your home live up to the fabulous entrance!

Take a look at our striking hallway vinyl floor tiles and choose which tiles would go best with your home.