Vinyl floor tiles provide an instant fix to give any space a "glow up"! When you decide to sell your house, you want to do it as quickly as possible. You want your potential buyers to click on your ad, visit the property, and instill in them the desire to buy it, at the asking price. Ana Maria from Chezame Home Staging has been helping her clients to achieve just that since 2016. we asked Ana why she embarked on her change of career,
When we decided to sell our apartment in Marbella after the Brexit vote, we thought that we would not recover the money from our investment. I decided to apply Home Staging.

The result? We sold in a week! Not only do we get to the sale price, but we get a profit of almost 25% on the purchase price a year before!

At that time, I worked in one of the leading technology companies worldwide and coincided with the end of my project. I decided it was the best time to devote myself to my passion full time.
And you only have to glance through her website to see why her techniques are helping so many people to sell their homes quickly and for the best price possible. In one of her projects she used our Havana Night Vinyl Floor Tiles to give the bathroom a much needed lift.
Not only are they a cost effective option at £18.00 per m2 but they are very easy to lay and can be laid quickly on most smooth surfaces.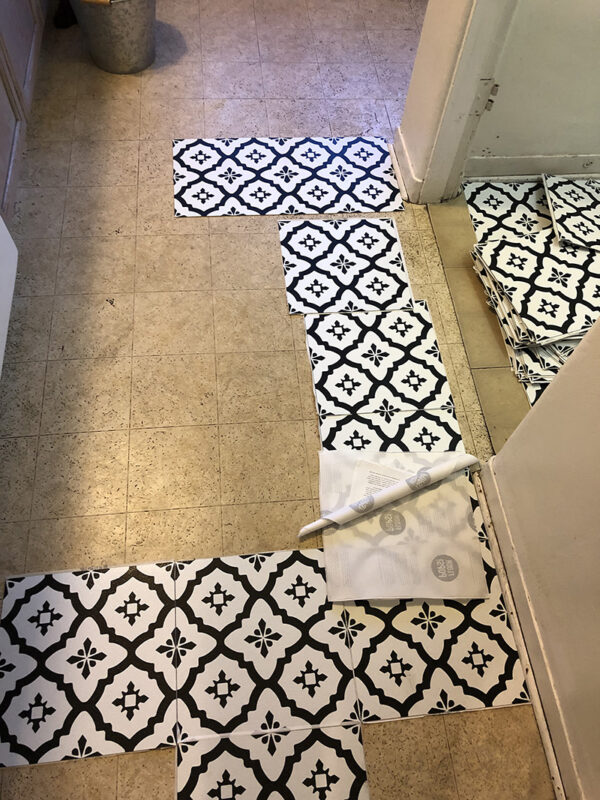 And you don't need to stop there. Vinyl floor tiles aren't just for the floor! Do you have a wall, a splashback or stairs that are crying out for a new look? Take a look at these creative uses that add a real wow factor…
Here they have even been sued in an external porch. I am not sure how well this would hold up in a British winter. I think it would need to be a very weather proofed zone but it certainly makes a good impression.
Want to learn more about Home Staging in general? Take a look at the Chezame Home Staging website. The beauty of using a professional is they are so quick! After a free consultation they go away and gather everything they need and then come back to transform the space in under 24 hours typically! The fairy godmother you always hoped for!